Speaking of Family...  is a compilation of my genealogical research and along with the companion Speaking of Family blog site is dedicated to my family.  Comprising 30 years of research into the ancestry of both Cherie and myself, the result paints an amazing picture that goes beyond the basic facts, dates, and places included in this database.  The stories included in the companion blog site are an attempt to put personality and humanity into the past.
Ancestors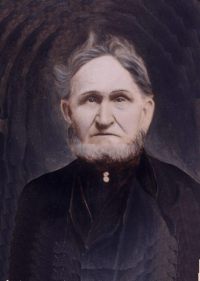 Our family history truly reflects the history of the United States: from the earliest English settlers of New England shortly after the arrival of the Mayflower and of Virginia and Maryland shortly after the settlement of Jamestown, German and Irish immigrants to the Pennsylvania colony at the beginning of the 18th Century, Welsh and German immigrants starting a new life in America in the middle of the 19th Century, and possibly French Huguenots finding refuge in New Amsterdam; pioneers who opened the wilderness into western Pennsylvania, Ohio, Tennessee, Kentucky and beyond; several who fought for American independence (including one who crossed the Delaware with Washington), those who fought to preserve the union during the American Civil War, and generations who played a role in the development of the American oil industry. Collectively these ancestors help define who we are.
While there are hundreds of surnames included in this compilation, there are a couple dozen families for which there is a particular focus. Click on the "Family Index" tab to review the alphabetical list of those names. For a listing of all the surnames, click on the "Surnames Index" tab. Click on the "Ancestry of David Kipp Melat" or "Ancestry of Cherie Lee Phillips" tabs for a quick graphical display of the main family names and how they connect to me or Cherie.
This is a living document, changing as new light is shed on older generations and new generations emerge. It is my intent to continue to add new content to this website. While every effort has been made to accurately convey the information, there are undoubtedly errors. As this is an early attempt to publish from my database, there are certainly unintended mistakes in the way the data is being interpreted. Any corrections or additions are welcome. Also, please note that in order to protect the privacy of the living members of our family, personal information is limited to names only.
Finally, there are several families included in this compilation that are well documented in many other places and rather than duplicate that research here, the reader will be pointed to where that additional information could be found.
This database was compiled using The Master Genealogist by Wholly Genes and the website was built using John Cardinal's Second Site. Both are powerful and comprehensive tools for conveying genealogical data in a compelling and user-friendly manner.